Mural Art for Recreation Centers
5 FINALISTS, 3 REC CENTERS..... VOTE FOR YOUR FAVORITE!
A local competition for mural concepts at the Bayside, Great Neck and Princess Anne Recreation Centers drew great submissions. The choices have been narrowed down to five and now it's your turn - cast your vote for your favorite design!
The three designs with the most votes will win. Follow @VirginiaBeachArts on Facebook for the voting results. The three winners will be announced on Thursday, January 31, 2019 and the selected artists will paint their murals during the first two weeks of March, 2019.
This survey will remain open through January 30, 2019.
Aimee Bruce
"When I was a kid, I had a membership to the old Kempsville Recreation Center. I remember the excitement of meeting new and familiar faces along with the enjoyment of being physically active. If chosen, I hope to create something that can inspire others to go the extra mile in their endeavors."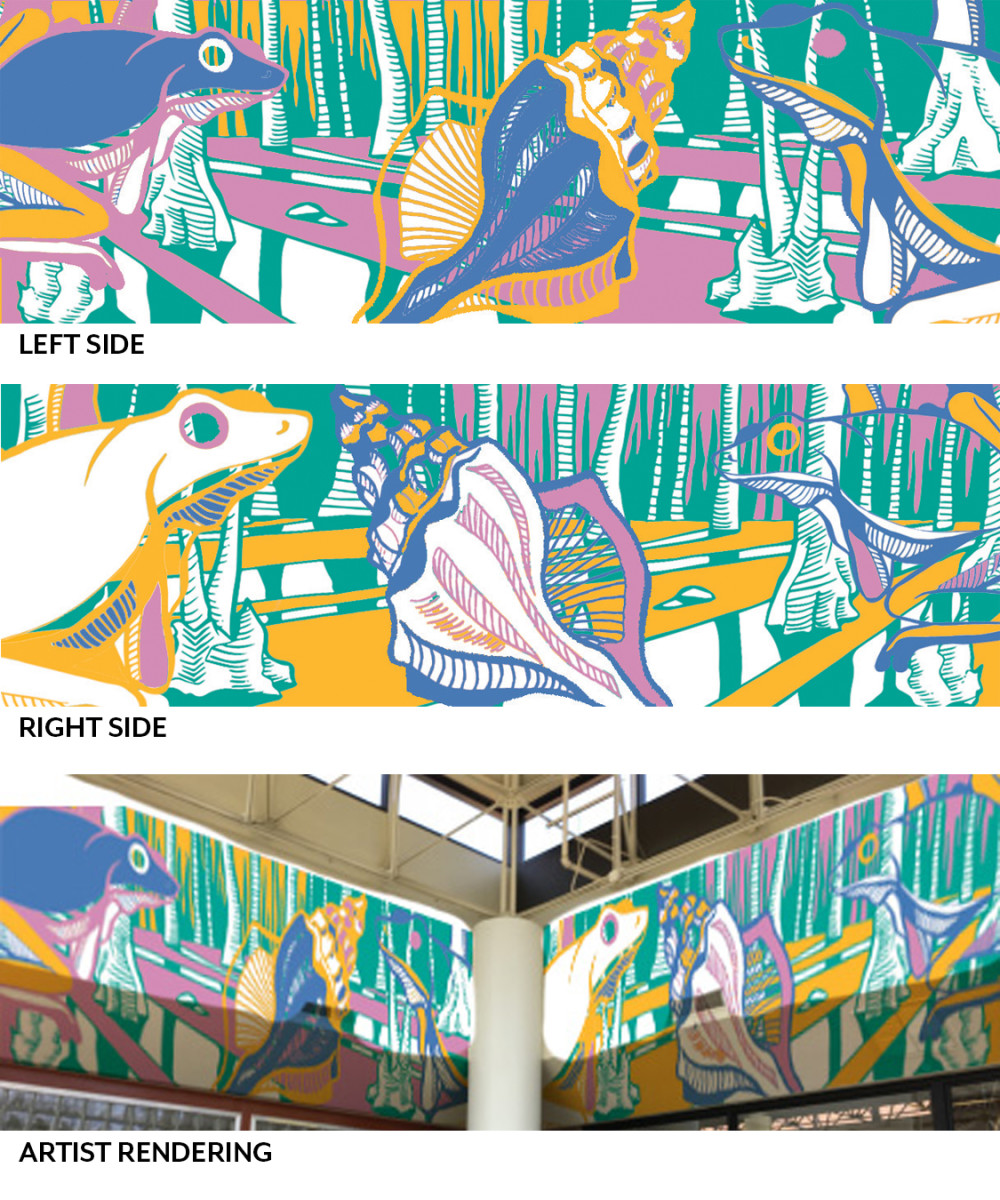 Peter Geiger
"Recreation centers appeal to me because of the energy that comes with athletics. I grew up playing sports; the grace and movement and freedom of expression afforded when playing has always appealed to me, and I try to bring those qualities to my art. Art and sports don't necessarily go hand-in-hand, but in my mind good athletes are artists, and I would like to try to honor their contribution with artwork that is inspiring and thought provoking to the patrons of the centers."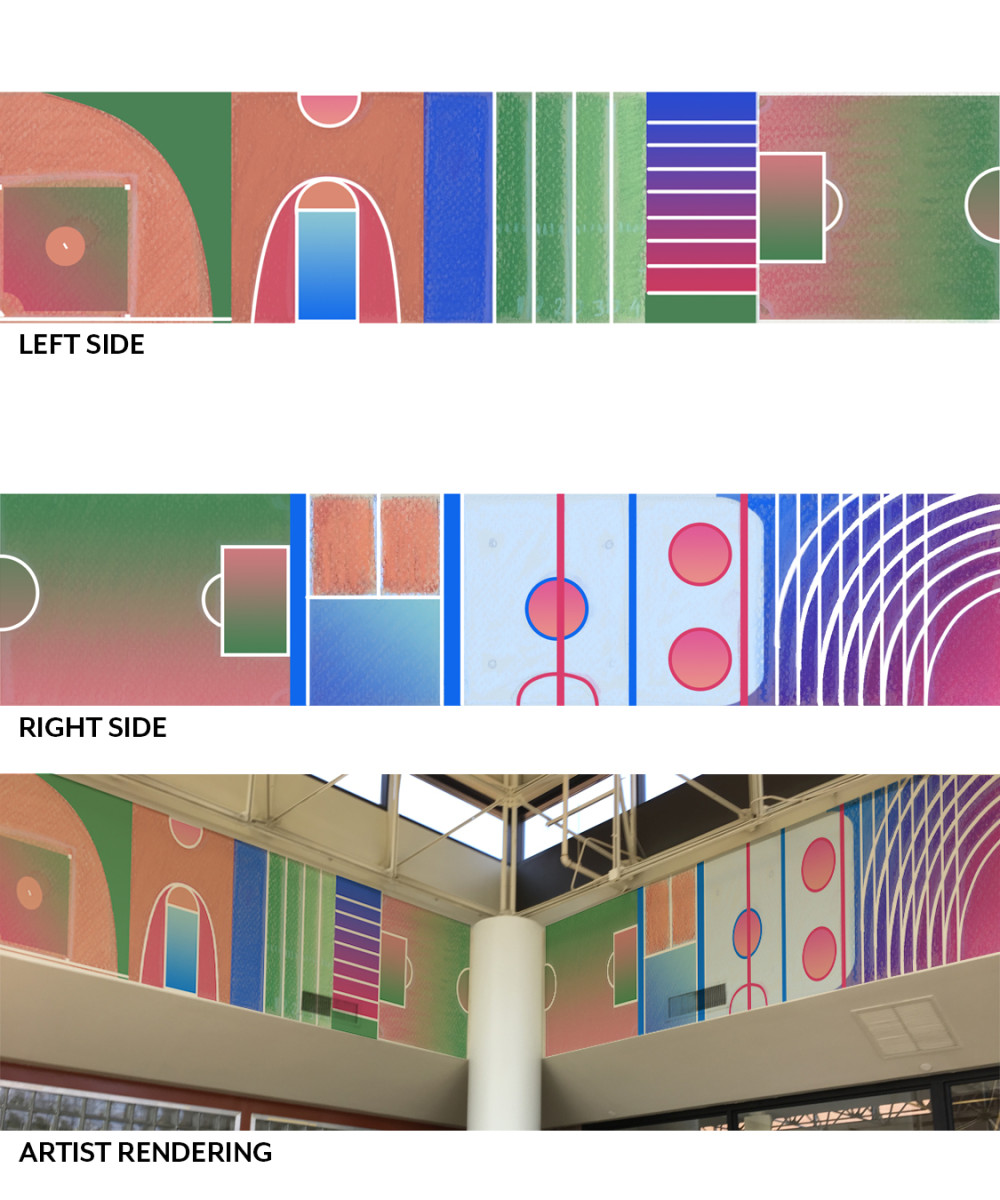 Richard Nickel
"Community Centers are designed for the benefit of the people who live in each region. From group classes and helpful trainers, the centers serve to help people. Healthy bodies create healthy minds. The community centers allow people to meet other families and learn how we are all very much alike in our goals and needs. My designs will add another way to have fun at the community centers and celebrate the activities and families of the towns they live in."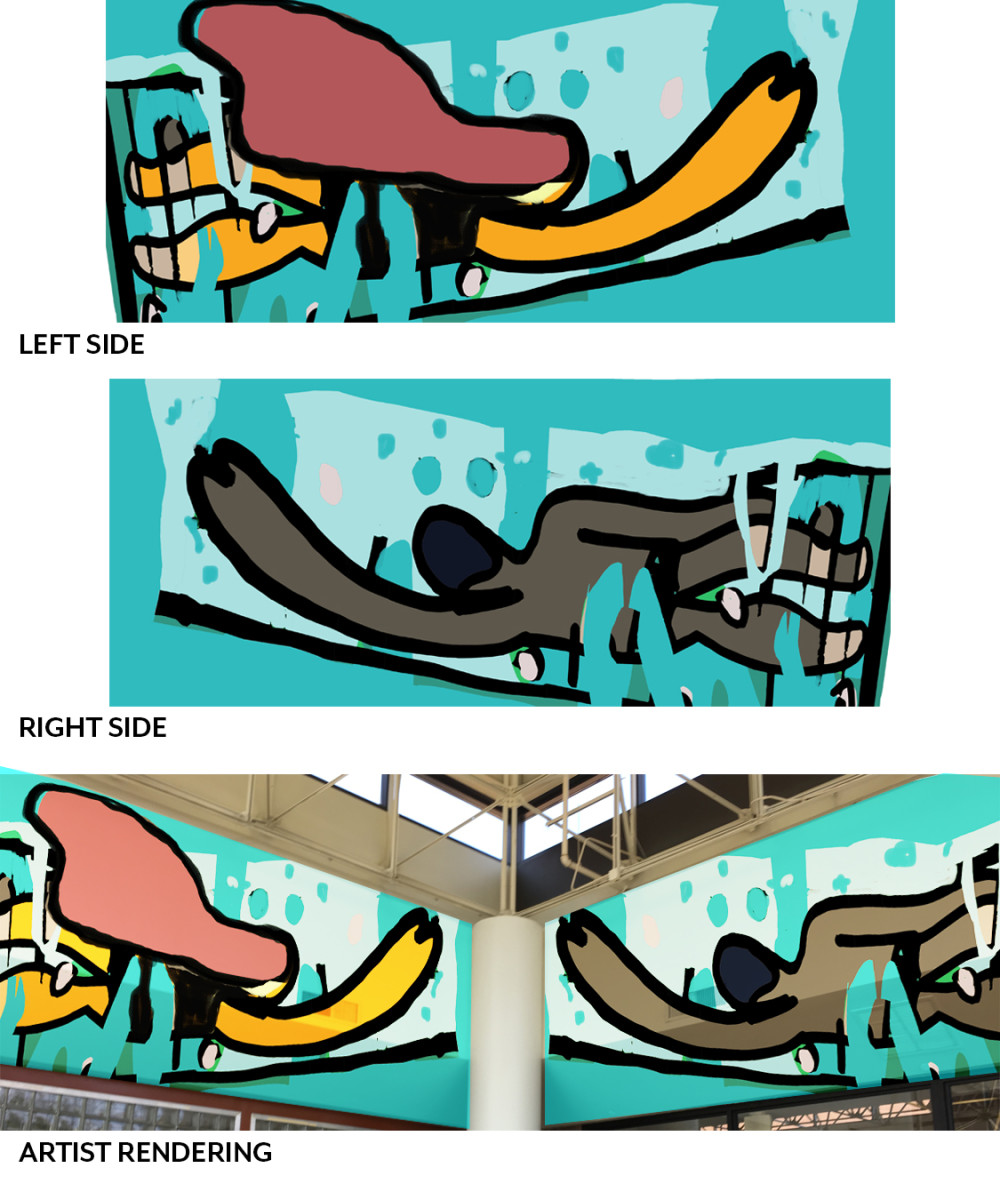 Navid Rahman
"The rendered illustration represents the flow of guests visiting the rec center giving it a whimsical walkthrough. The colors mimic the reflection of the pool found across from the lobby. [I'm] trying to keep the image connected to the area and the community this recreation center serves without using any particular person/s. As a past member of the Princess Anne Recreation Center, I have fond memories of coming to the center specifically to use the basketball court and to swim in the pool with a diverse group of neighborhood kids."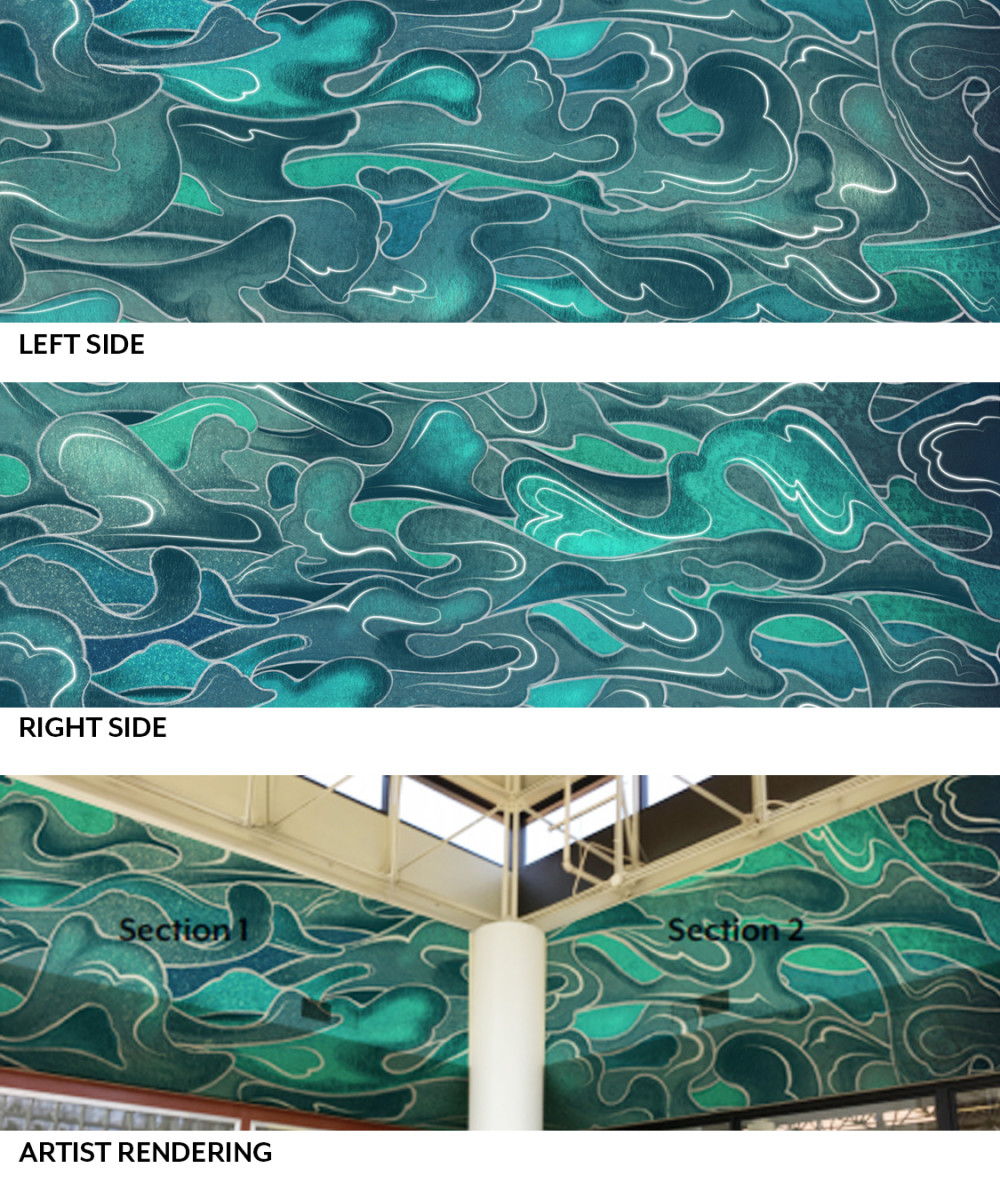 Rosemarie Spracklin
"My idea originates from relatable experiences of my attraction to continuously live here—the ocean. My father was a ShellBack Sailor, and in dedication of him, and for those who serve(d), …I immediately thought of a turtle, as it is depicted in Neptune's hand at our oceanfront's renown landmark off 31st street. I used to pretend to be a mermaid, myself, whenever I swam at the recreation center. I also believe our words are so powerful, and encouraging visitors of affirmations to "laugh, play, believe, smile, wish, imagine, and dream" to me, embody what this establishment means—whether you're young or older in age, to source vitality within ourselves, empowering health consciousness and a lifestyle to live abundantly."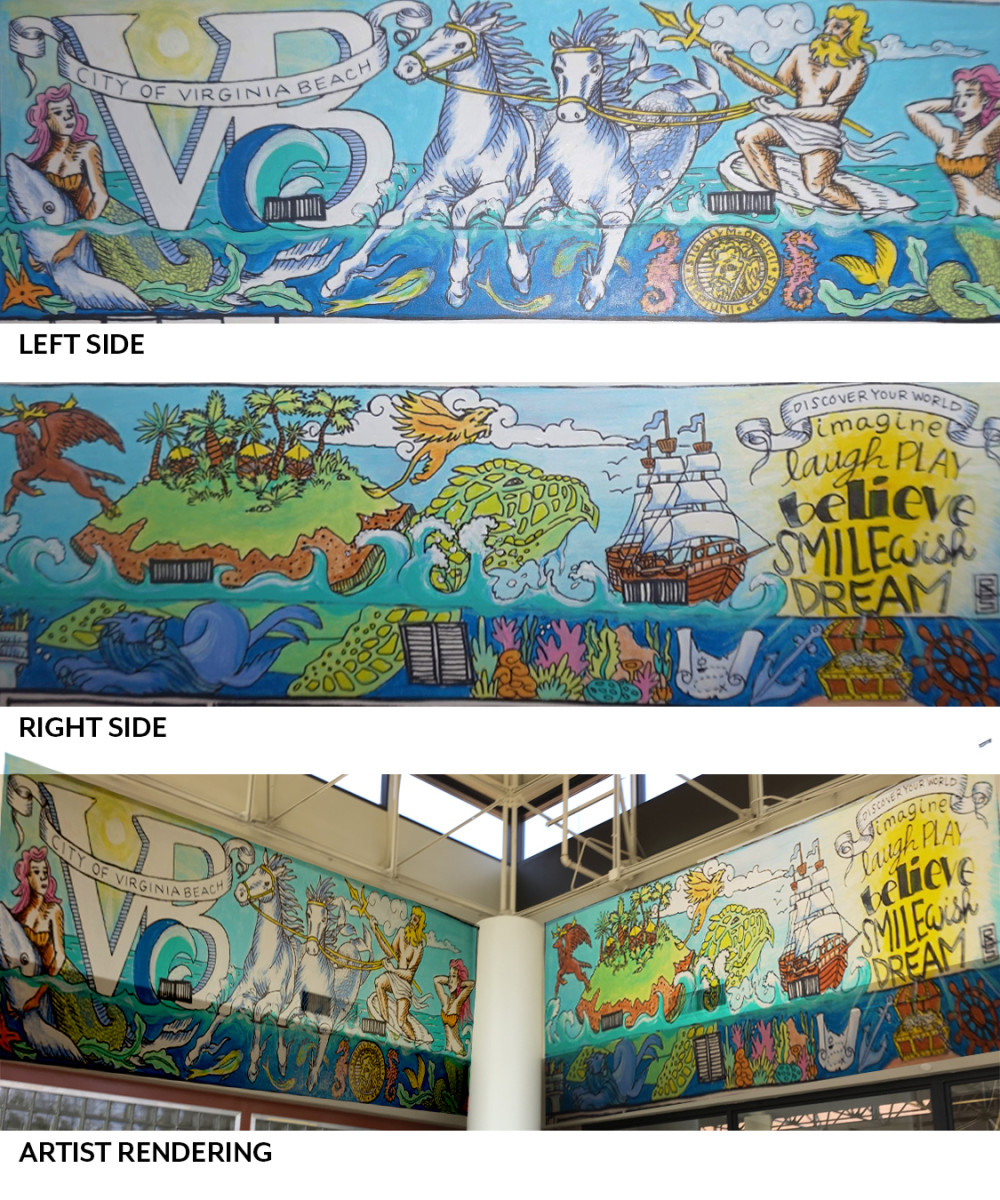 City of Virginia Beach, VA Survey